Check out new music from the upcoming album from the Seattle homies Grayskul, as they dope "Zenith" for your listening pleasure.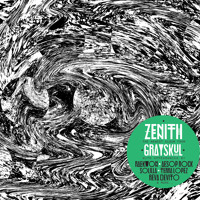 Seattle rappers Onry Ozzborn and JFK, together known as Grayskul, are soon releasing their new album Zenith, their first album with Fake Four Inc. The 18-track release features Aesop Rock, Raekwon, Solilla, Reva DeVito, and labelmate Terra Lopez of Sister Crayon. Production on the album is handled by Aesop, Smoke, Void Pedal, and Moodie Black, and the entire album was recorded with sound engineer Zebulon Dak. Accompanying the album release is the new single, also named "Zenith."
Both originally part of the Pacific Northwest rap collective Oldominion, Onry and JFK stemmed from the larger group as Grayskul a decade ago. After touring with Eyedea & Abilities in 2004, Grayskul caught the attention of underground label Rhymesayers Entertainment. Their label debut Deadlivers gained praise from outlets such as SPIN, and now their upcoming album is building anticipation with the release of "Zenith."
The duo release the title track from their upcoming album Zenith today on Complex. Though the version premiered on Complex does not feature Wu Tang Clan member Raekwon, he will appear on the album version of the track. Oldominion's Smoke M2D6 originally produced the track for JFK's solo project, but when the rapper showed it to his Grayskul partner after a few listens, it was decided it would be perfect for their new album. Onry says the challenge in making this song was "just knowing already by hearing the beat that it would be the title track of the album...we had to make an epic hit of sorts and push to hit our own Zenith thus far to make it the best song it possibly could be."
JFK tells us the inspiration behind the song was "my recovery. During the process of writing the entire record I was not drinking and had been sober for 6 months." He also lists his sobriety as one of the main challenges in making this album, saying he was "focused and sober and had the opportunity to write with such conviction and clarity which I enjoyed...we all know how challenging it is to fight our vices."